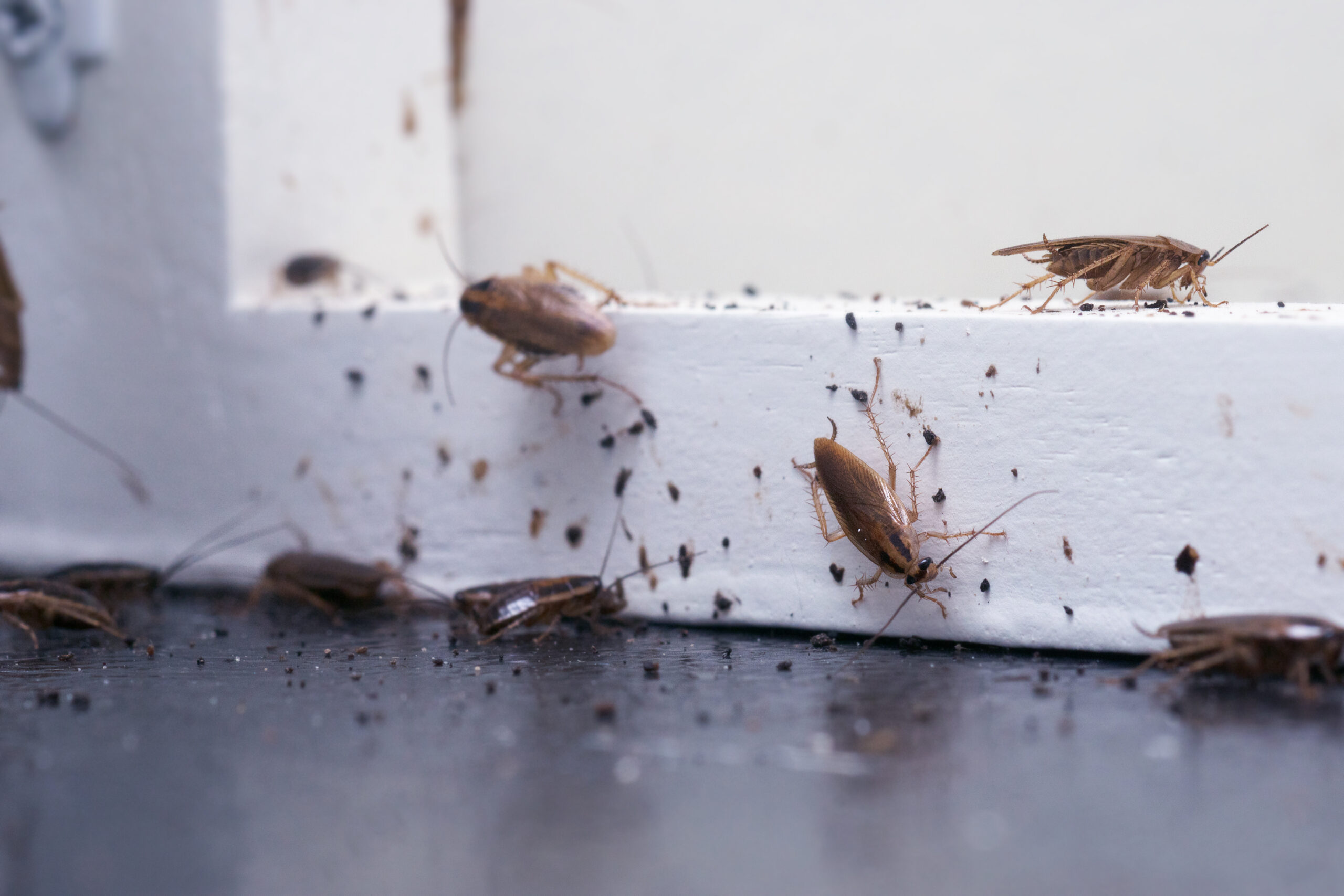 Signs of a Cockroach Infestation
In Ireland there are mainly two types of Cockroaches that we deal with, German Cockroaches and Oriental Cockroaches. The most common one we deal with is the German Cockroach, formerly known as a 'steam fly' due to their preferred moist environmental conditions. These insects do not like the cold, so you are guaranteed they will make their way throughout the property or apartment complex. Cockroaches breed at an alarming rate meaning a cockroach infestation can expand very quickly. We would recommend that you contact a professional pest control provider with experience in dealing with these insects like Wicklow Pest Control to treat your issues before it gets out of hand.
Signs of a Cockroach Infestation
Visual – Cockroaches are nocturnal, meaning they are more active at night. If you are seeing Cockroaches during the day, it is highly possible you could have a heavy infestation.
Smell – Cockroaches leave a chemical trail in their excrement. This trail leads other Cockroaches to find their food source, water, drains and warm environments. Food may also be tainted with the smell of the Cockroach, this is produced by droppings, dead insects, and abdominal/salivary gland secretions.
Droppings – These will resemble black pepper and will mostly be found near a food source.
Where will I find cockroaches in my property?
Cockroaches can be found in any building, in the commercial or residential sectors. As Cockroaches are nocturnal, they hide away in dark places in your property during the day. These include, cracks, behind cupboards and cookers, sinks and drains.
How to prevent a Cockroach infestation:
Maintain Good Housekeeping
Prevent easy access to Food Source.
Keep your property Well Ventilated as Cockroaches are attracted to warm environments.