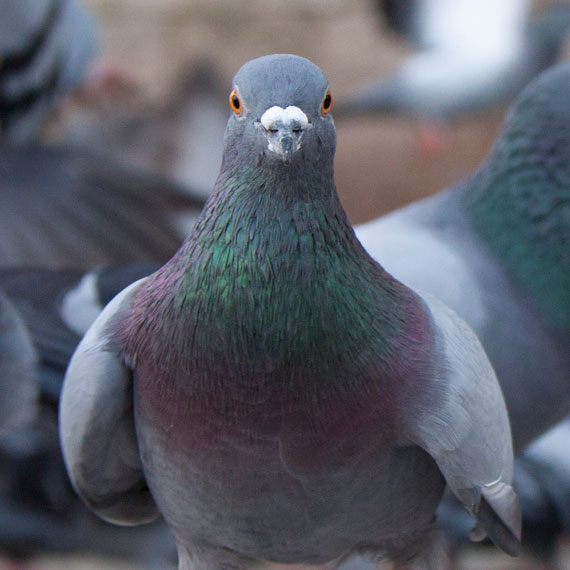 How to Get Rid of Pest Birds in Wicklow
Our Bird Control team at Wicklow Pest Control can help solve most common Pest Bird issues you have. Wicklow Pest Control offer a discreet, fast, and professional pest control service for commercial and industrial sectors, eliminating the risks and hazards of pest infestations in Wicklow and surrounding areas.  We provide efficient Bird Control services for commercial properties for all pest birds including Pigeons and Seagulls, using a wide range of bird proofing and bird deterrent methods. Wicklow Pest Control work in compliance with the CRRU Act regarding wildlife. If you are having pest bird problems, Contact Us today to arrange a free risk assessment site survey.
Hazards and damage
Nesting – Pest Birds will nest on the top of your building causing structural damage.
Blockages – Nesting materials and other debris i.e., bones and guano will gather on the roof and may restrict the flow of rainwater away from rooftops and cause potential blockages and overspill into the buildings.
Droppings – Build-ups of gull guano can lead to structural damage from the uric acid in the bird droppings and furthermore cause a foul smell.
Diseases – Pigeons and Herring Gulls droppings will carry a host of serious diseases such as Cryptococcus, Toxoplasmosis, Salmonella, food poisoning just to name a few.
Nuisance – The aggressive nature of gulls and Pigeons and the high noise levels that they emit may cause a nuisance for staff, customers, and the public serving as potential customers.
How Wicklow Pest Control Can Help:
If Pigeons and Herring Gulls are becoming a nuisance for your home or business, Wicklow Pest Control are here to help. We will provide Proofing Measures such as netting, bird wiring and bird free gel to deter birds from roosting on buildings.
Bird Wiring – This system will deter Pest Birds from roosting on ledges that cannot be made inaccessible by netting.
Bird Netting – Proofing measures such as netting and stainless-steel spikes can be used to deter birds from roosting on buildings.
Site Survey – We can carry out a free risk assessment site survey for commercial properties in compliance with the Health and Safety Regulations.
Drone Survey – Our fully qualified drone pilots will carry out a risk assessment site survey. Call today to book your personalised drone survey!
Population Control – Pigeons and Herring Gulls in Wicklow
Bird Proofing is specialist work. An experienced, fully licensed, and insured installer should be consulted for advice and proofing strategies.
Urban Pest Bird Control is a complex subject and requires an integrated approach which will include waste management regimes to minimise roosting and nesting sites and proofing strategies that will exclude Pest Birds from priority areas.
Benefits of our Wildlife Management Programme:
Cost – Prevention is better than cure. Not having bird management in place can cause structural damage to your property.
Health and Safety – Reduction in health and safety hazards that can be caused by droppings which are known for triggering human slips and falls, as well as damaging structures and statues.
Image – Maintain a good image and reputation with both current and future clients.
Noise – Less disruption due to their noise and aggressive nature of Herring Gulls and Pigeons.